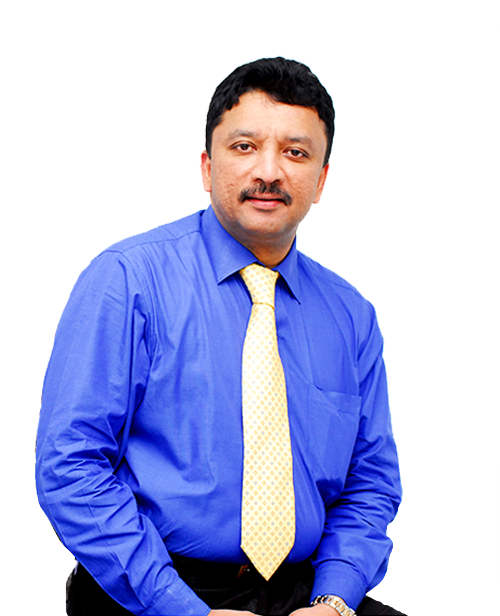 Dr. S.M BALAJI, Oral and Maxillofacial Surgeon
Dr. S. M. Balaji, is a qualified Cranio-Maxillofacial Surgeon, with more than 28 years of surgical experience performing over 20,000 surgeries.
The surgeries he performs range from the simple to the very complex. Examples of the former are simple jaw fractures and traditional surgical procedures. The latter include complex craniofacial syndromic deformity reconstruction, state of art internal distraction osteogenesis and protein guided tissue engineering with rh-BMP2.
Dr. Balaji specializes in reconstruction craniofacial surgery for head and neck cancer survivors. He is also noted for facial bone and jaw deformity correction, facial trauma and facial cosmetic correction and temporomandibular joint and orthognathic jaw correction surgery.
He also has extensive experience in cyst removal surgery, sinus lift surgery with placement of dental implants and simultaneous four-quadrant impaction surgery. An astute clinician and researcher, his innovations in cleft lip and palate surgeries have won him accolades all over the world.
Multispeciality Dental Clinic in Chennai
Balaji Dental and Craniofacial Hospital is listed amongst the best dental hospitals in India by several nationwide surveys. We have also been named the best dental clinic in Chennai by various zonal assessment agencies.
Established in 1993, we are a premier multispecialty dental and cranio-maxillofacial hospital in Chennai, India. An ISO 9001:2015 certified hospital, we offer truly world class affordable treatment in a patient friendly environment with strict aseptic and sterilization protocols in place.
Besides Cranio-maxillofacial Surgery, the dental outpatient clinic, equipped with twelve state-of-art dental chairs, provides preventive and corrective dental services. Regular dental treatments offered here include cosmetic dentistry, orthodontic teeth straightening, root canal therapy, zirconium crowns and treatment for gum diseases.
All the latest dental and craniofacial imaging facilities are available in-house along with a fully equipped dental laboratory and a dedicated pharmacy. The hospital promotes and practices digital initiatives in oral health care.
We are dedicated to giving each of our patients the healthy smile they deserve!